World War Z dev at Saber Interactive talks Switch ports and hardware
Information about World War Z dev at Saber Interactive talks Switch ports and hardware
World War Z dev: "there is no such thing as an impossible port", Switch doesn't really need more powerful version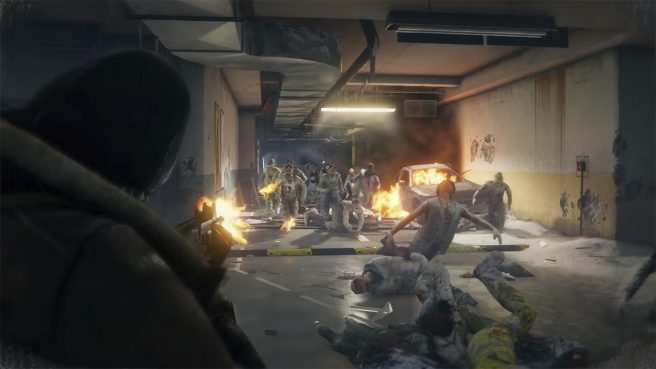 Saber Interactive has been behind some notable Switch ports, including The Witcher 3: Wild Hunt and the Crysis Remastered games. The studio is also about ready to ship another impressive release in the form of World War Z. Many wouldn't have thought that we'd be seeing this game on Nintendo's console, but Saber managed to make it happen in the end.
Even though World War Z has been the toughest Switch port for Saber Interactive thus far, lead game designer Dmitry Grigorenko doesn't believe that Nintendo is in need of a more powerful iteration of the hardware. In fact, Grigorenko stated that his team along with other companies "have already proven that there is no such thing as an impossible port."
Grigorenko shared the following with Nintendo Everything when asked if there's anything he'd like to see out of an upgraded Switch:
"The obvious answer would be overall better hardware with less build and patch size limitations, but I don't think the Switch needs a more powerful version that badly. Saber and many other talented studios have already proven that there is no such thing as an impossible port. Nintendo consoles were never about hardware, they were always about something that boosts your gameplay experience, and I can't wait to see what they come up with next."
During the same interview, we asked Grigorenko if he believes there's more that can be extracted from Switch when it comes to hardware. In response, he said:
"Each game we release on Switch pushes the hardware more than before. World War Z was a bigger challenge than our previous projects, and I am sure our next projects will also stand out, but it all depends on the game. Sometimes in the video game industry the things that look incredibly complex from an outside perspective are actually easy to implement during development. Most of the time it's the other way around though; the simplest things can take an immense amount of time and effort to get working. At Saber, I feel we reached a great balance in all our Switch ports by delivering amazing gameplay and keeping the games looking great."
World War Z is due out for Switch on November 2. You can read Grigorenko's comments about the game's frame rate and resolution here. Additionally, we'll be sharing the full interview soon.
Related
Breaking Story – World War Z dev at Saber Interactive talks Switch ports and hardware
The Latest News on World War Z dev at Saber Interactive talks Switch ports and hardware