The Edge of Reality finally launches on Switch today
Information about The Edge of Reality finally launches on Switch today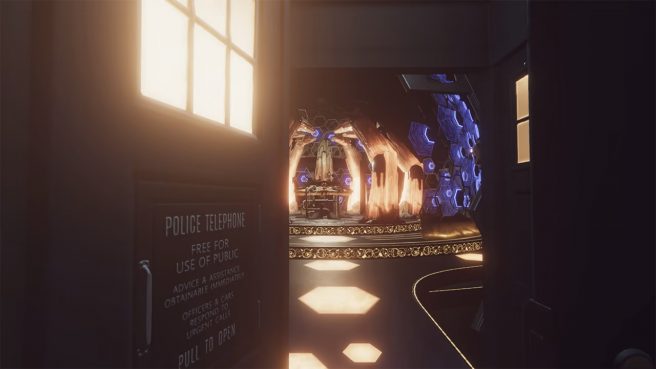 Following previous delays, Doctor Who: The Edge of Reality is landing on Switch today.
The game was first announced in October 2020 with a planned launch for Spring 2021. It then had new release dates of September 30, October 14, and October 28. Thankfully, the delays have come to an end.
For those interested in learning more about Doctor Who: The Edge of Reality, read the following overview:
Wield the sonic screwdriver as you join the Thirteenth Doctor (voiced by Jodie Whittaker) on a quest to save the universe, and meet the Tenth Doctor along the way (voiced by David Tennant in a guest appearance).

Experience an unforgettable adventure through space and time, face terrifying monsters and solve a mind-bending mystery!

ORIGINAL DOCTOR WHO STORY
Enter the Chaosverse, where reality itself is threatened by a series of time-breaking glitches, and partner with two formidable Doctors as you seek to uncover a deeper mystery.

NEW NEMESIS REVEALED
Confront a terrifying new threat and face classic Doctor Who monsters, including Daleks, Weeping Angels and Cybermen.

THRILLING ADVENTURE GAMEPLAY
Now for non-VR platforms, Doctor Who: The Edge of Reality features brand-new gameplay, new challenges and new locations to explore, with a reimagined and expanded story that builds on the previous game Doctor Who: The Edge of Time.
Doctor Who: The Edge of Reality can be purchased on the Switch eShop today. It normally costs $29.99 / £24.99 for the digital deluxe edition and $24.99 / £19.99 for the standard edition. In celebration of the game's launch, the digital deluxe version has been reduced to $24.99 / £19.99 for a limited time.
Source: Maze Theory PR
Related
Breaking Story – The Edge of Reality finally launches on Switch today
The Latest News on The Edge of Reality finally launches on Switch today