Switch file sizes – Sam & Max: Beyond Time and Space Remastered, Clockwork Aquario, Shovel Knight Pocket Dungeon, more
Information about Switch file sizes – Sam & Max: Beyond Time and Space Remastered, Clockwork Aquario, Shovel Knight Pocket Dungeon, more
Switch file sizes – Sam & Max: Beyond Time and Space Remastered, Clockwork Aquario, Shovel Knight Pocket Dungeon, more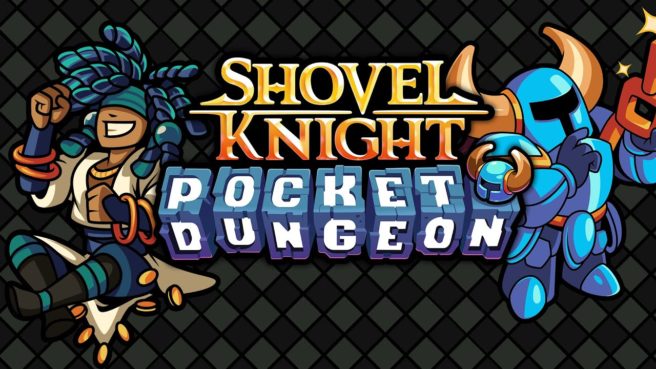 Listings on the eShops provide file sizes for a bunch of Switch games. These include Sam & Max: Beyond Time and Space Remastered, Clockwork Aquario, Shovel Knight Pocket Dungeon, and more.
Here's the full roundup:
Paradise Lost – 6.0GB
Transient: Extended Edition – 4.0GB
Ever Forward – 3.2GB
Guardian of Lore – 3.1GB
Sam & Max: Beyond Time and Space – 1.1GB
Detective Di: The Silk Rose Murders – 1.0GB
Castle on the Coast – 931MB
My Universe – Doctors & Nurses – 789MB
Wild & Adventure Pinball – 769MB
9-Ball Pocket – 704MB
Planet Quiz: Learn & Discover – 675MB
Super Impossible Road – 591MB
Clockwork Aquario – 505MB
Carebotz – 449MB
Dinosaur Jigsaw Puzzles – Dino Puzzle Game for Kids & Toddlers – 377MB
Asteroids: Recharged – 371MB
Construction Site Driver – 362MB
Shovel Knight Pocket Dungeon – 338MB
Ghost Sync – 249MB
Mind Scanners – 217MB
Word Forward – 176MB
Love Pop! – 119MB
Ball laB – 105MB
Memories of East Coast – 101MB
The information above was pulled from eShop listings in North America, Europe, and Japan.
Source: Switch eShop
Related
Breaking Story – Switch file sizes – Sam & Max: Beyond Time and Space Remastered, Clockwork Aquario, Shovel Knight Pocket Dungeon, more
The Latest News on Switch file sizes – Sam & Max: Beyond Time and Space Remastered, Clockwork Aquario, Shovel Knight Pocket Dungeon, more