Smash Bros. Ultimate adding Evil Ryu spirit in new Street Fighter event
Information about Smash Bros. Ultimate adding Evil Ryu spirit in new Street Fighter event
Smash Bros. Ultimate adding Evil Ryu spirit in new Street Fighter event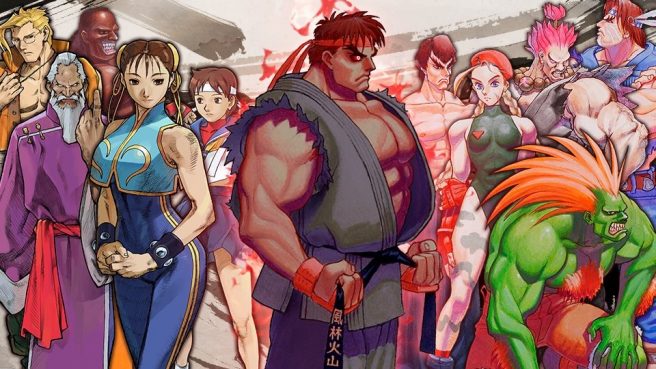 It turns out that Super Smash Bros. Ultimate hasn't abandoned new events entirely, as Nintendo has just announced that the game will be celebrating the 35th anniversary of Street Fighter. Fans will have an opportunity to pick up a new spirit featuring Evil Ryu. Other prior Street Fighter spirits will also be appearing.
Super Smash Bros. Ultimate largely ended its support following the release of Sora as its final DLC character in October. A month later, Nintendo announced that new in-game events were coming to an end. Previous events have been recycled on a weekly basis, so today's news about the Street Fighter celebration and Evil Ryu spirit in Super Smash Bros. Ultimate comes as a surprise. It's unclear whether this is a one-time thing or if we could continue to see new spirits from time to time.
Super Smash Bros. Ultimate originally launched for Switch in December 2018. It released with over 70 characters in the main game, but was supplemented later on with a bunch of new characters. Fighters Pass Vol. 1 added Joker from Persona 5, Hero from Dragon Quest, Banjo & Kazooie, Terry Bogard from Fatal Fury, and Byleth from Fire Emblem: Three Houses. Fighters Pass Vol. 2 featured Min Min from ARMS, Steve and Alex from Minecraft, Sephiroth from Final Fantasy VII, Pyra and Mythra from Xenoblade Chronicles 2, Kazuya Mishima from Tekken, and Sora from Kingdom Hearts.
The Smash Bros. Ultimate Street Fighter Spirit Board event with Evil Ryu will be held starting on January 14. It will last for a total of five days.
Related
Breaking Story – Smash Bros. Ultimate adding Evil Ryu spirit in new Street Fighter event
The Latest News on Smash Bros. Ultimate adding Evil Ryu spirit in new Street Fighter event