Ryan's Rescue Squad announced for Switch
Information about Ryan's Rescue Squad announced for Switch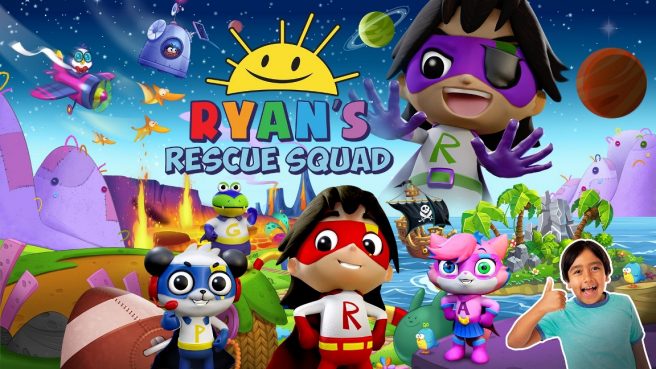 Publisher Outright Games and developer pocket.watch today announced Ryan's Rescue Squad, a side-scrolling platform adventure. It's heading to Switch on March 4, 2022.
The upcoming project is based on 'Ryan's World' whose YouTube channels receive over 1 billion views per month from over 48 million subscribers. You may recall that this isn't Outright Games' first title associated with the property as the company previously released Race with Ryan (and a Road Trip Deluxe Edition) that can be purchased on Switch.
As for Ryan's Rescue Squad, players will travel across slime-filled planets to rescue Ryan's friends who have been captured by the evil Dark Titan and his allies Robo Combo and Packrat. Ryan, Combo Panda, Alpha Lexa, and Gus the Gummy Gator will all be featured in the game. Other confirmed elements include mini games like Bulls Eye, Spaceship Flight, The Floor is Lava, and Fire at Will, costumes that can be unlocked and bought for customization, and support for two-player local co-op (online isn't included).
Take a look at a trailer for Ryan's Rescue Squad below.
Ryan's Rescue Squad will be available on Switch both physically and digitally. The official website is up and running here.
Source: Outright Games PR
Related
Breaking Story – Ryan's Rescue Squad announced for Switch
The Latest News on Ryan's Rescue Squad announced for Switch