RPGolf Legends getting physical release on Switch with English support
Information about RPGolf Legends getting physical release on Switch with English support
RPGolf Legends getting a physical release in Japan on Switch with English support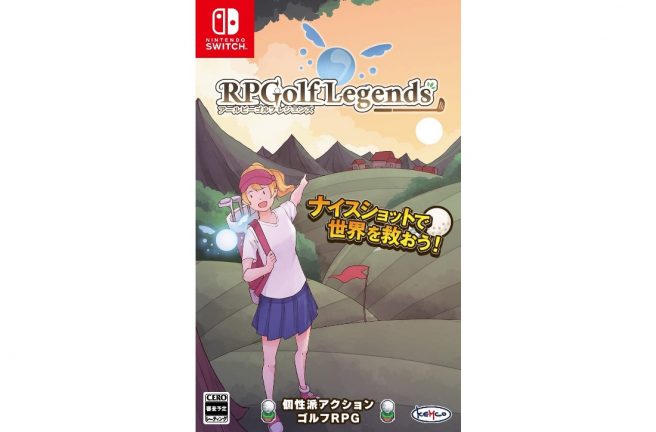 RPGolf Legends has now been confirmed for physical release on Switch – at least in Japan.
When the game is ready to go this month, Kemco will be distributing the title largely as a digital release. A physical version won't be offered in North America or Europe (at least at launch), though the boxed copy from Japan will suffice.
Like all Switch games, RPGolf Legends is region free and that applies to the physical version as well. Since English is supported, you can play through it just like any other title.
Here's some extra information about RPGolf Legends:
Once upon a time, the kingdom was a land of peace, harmony, and an all-consuming passion for the greatest sport – GOLF. Everyone in the land played day and night, and soon the kingdom itself was turned into the most beautiful course the world had ever seen. The land was happy. The land was good.

Until the monsters came…

In its obsession with golf, the people had become complacent, leaving the kingdom open to attack. Hole by hole, dungeon by dungeon, the monsters emerged and drove the people off the course. And a great sadness fell across the world.

Then one day, a brave girl appeared, determined to play the finest course in the world. Armed only with her golf club, she would set forth to play the nine legendary holes. But first, she would need to rid the land of the monsters…
You can pre-order RPGolf Legends for Switch from Play-Asia here. Copies are expected to ship on January 20, 2022.
Related
Breaking Story – RPGolf Legends getting physical release on Switch with English support
The Latest News on RPGolf Legends getting physical release on Switch with English support