Random: KFC Partners With Pokémon In Taiwan To Celebrate Pokémon Legends: Arceus
Information about Random: KFC Partners With Pokémon In Taiwan To Celebrate Pokémon Legends: Arceus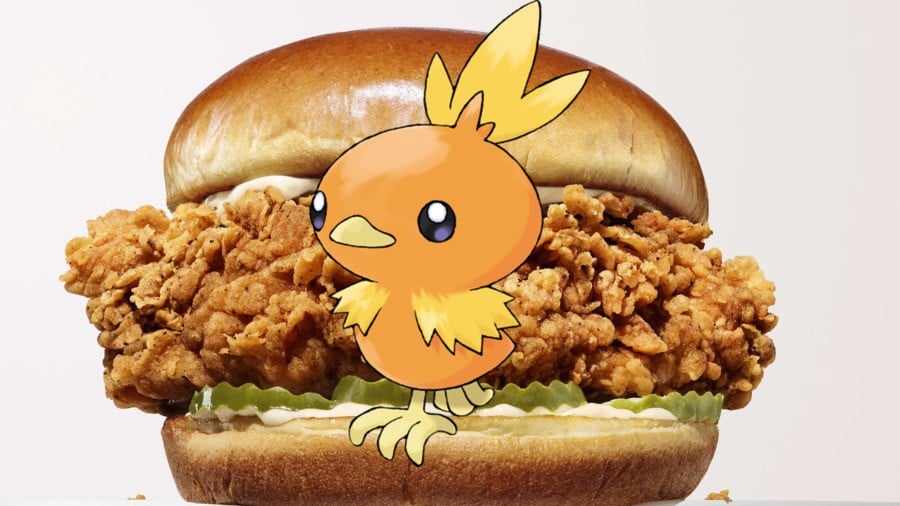 Southern Fried Torchic. Blaziken And Waffles. Combusken Nuggets. Don't tell us that at least one of those didn't make your mouth water. We know that there are some Pokémon that you wouldn't hesitate to eat, as long as they were prepared well, and there's no shame in that.
Anyway, all this is to say that KFC Taiwan has partnered with Pokémon to celebrate the upcoming Pokémon Legends: Arceus by making us eat fried chicken, and if that doesn't make you question whether those are Torchic legs, then you need to play more Pokémon, probably.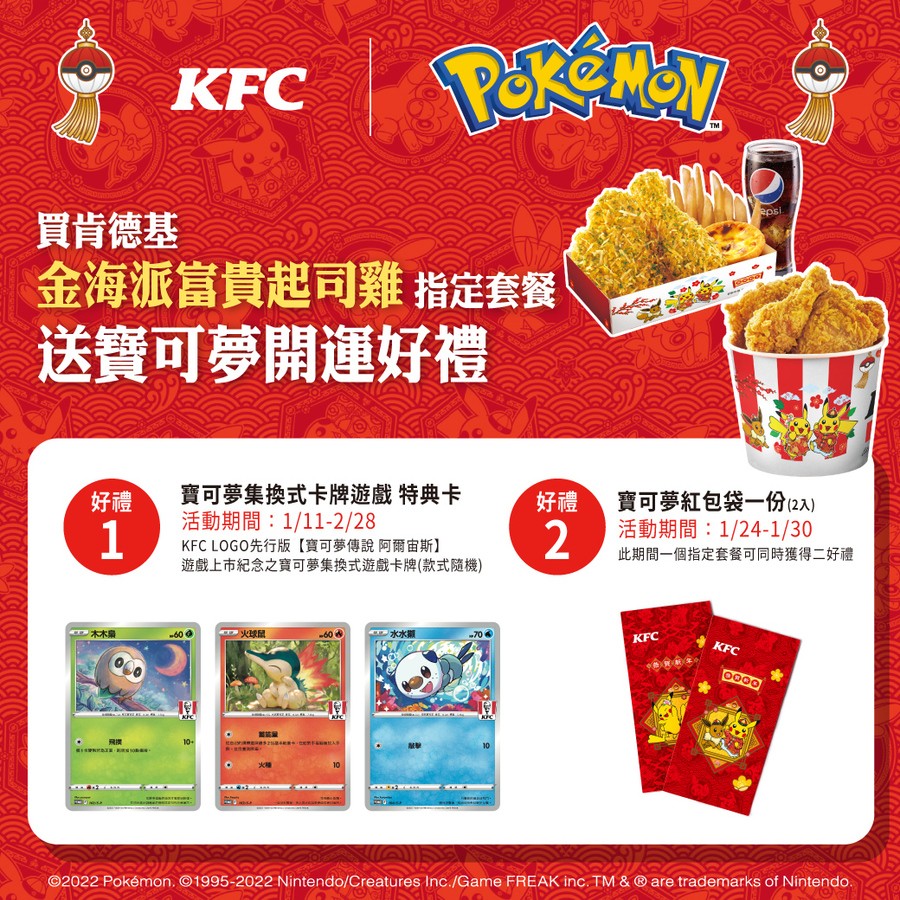 Alongside the bucket-o'-chicken that you normally get, the special Pokémon promotional meal will also include a Pokémon card of one of the Legends starters (Rowlet, Cyndaquil, and Oshawott, all of whom would only be semi-delicious) and a red envelope to celebrate the Lunar New Year. The cards seem to be available between the 11th January and the 28th February, and the envelopes (with Pikachu and Eevee on them!) are available between the 24th January and the 30th January.
Here's a translation of the menu courtesy of Bulbanews on the Bulbagarden forum:
The "Golden Healthy and Wealthy Cheese Chicken" (金海派富貴起司雞) features chicken marinated in a golden seafood sauce made from a variety of seafood ingredients, salted egg yolk, onion, chili, garlic, and topped with shredded parmesan cheese. It will be available for purchase as part of the following six set meals:
Chicken à la carte (NT$66)
Single meal (NT$165)
XL meal (NT$195)
Couples meal (NT$320)
Family meal (NT$668)
New Year lucky meal (NT$798)
Now, we all know how promotional Pokémon card giveaways have gone in the past, with scalpers going to McDonalds for hundreds of Happy Meals, grown men beating each other up in Target, people spending hundreds of dollars on cereal, and even getting arrested for fraud… but we're sure this one will go just fine. Right?
Breaking Story – Random: KFC Partners With Pokémon In Taiwan To Celebrate Pokémon Legends: Arceus
The Latest News on Random: KFC Partners With Pokémon In Taiwan To Celebrate Pokémon Legends: Arceus