Quartet, from the developer of Shadows of Adam, coming to Switch
Information about Quartet, from the developer of Shadows of Adam, coming to Switch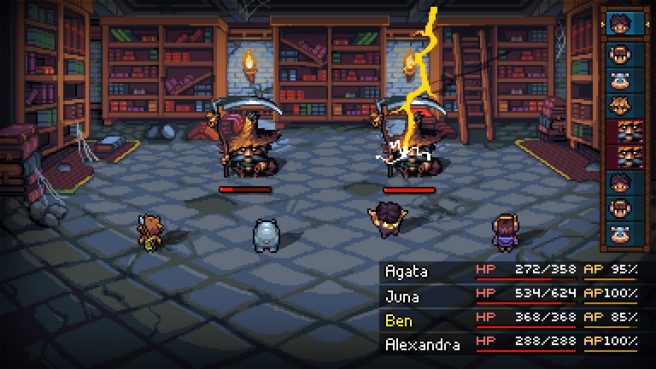 Something Classic, the developer of the Switch title Shadows of Adam, launched a Kickstarter campaign a few weeks ago for its next project Quartet. It went well as the team raised around $50,000. During the campaign, a Switch stretch goal was also reached.
Quartet is a turn-based RPG. The game begins with four separate chapters that can be played in any order. In each one, players will encounter eight unlikely heroes – with their own spells and abilities – and see how their stories merge. It's possible to send out four characters at any time in battle, with the ability to instantly swap the other four characters in.
Here's an introduction to the game's story:
A series of train robberies leads to evidence of a government conspiracy. A mysterious deck of cards gives a young girl a vision of another world. A fleet of deadly airships burns a path across the Imperial frontier. The world's unlikeliest hero manifests tremendous magical power. These stories intertwine in the world of Quartet. Before it is all over, the eight heroes will uncover how a secret, centuries-old conflict literally reshaped the world. Then they will have their own decision to make about the destiny of magic.
And we have a trailer below:
Quartet will be appearing on Switch sometime in 2022. You can learn more about the game on the official Kickstarter page here.
Related
Breaking Story – Quartet, from the developer of Shadows of Adam, coming to Switch
The Latest News on Quartet, from the developer of Shadows of Adam, coming to Switch