Pokemon Masters EX – Give and Take added to Legendary Adventures and 5-star guaranteed Sinnoh Special Scout live now
Information about Pokemon Masters EX – Give and Take added to Legendary Adventures and 5-star guaranteed Sinnoh Special Scout live now
Pokemon Masters EX – Give and Take added to Legendary Adventures and 5-star guaranteed Sinnoh Special Scout live now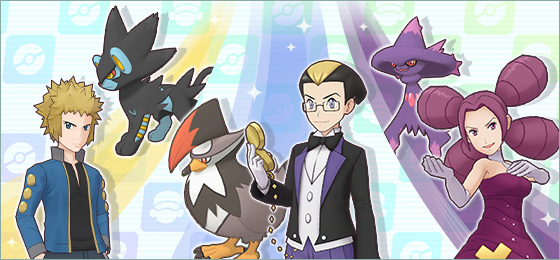 Pokemon Masters EX has started a new segment of Legendary Adventures called Give and Take. This allows players to team up with Professor Sycamore & Xerneas to take on exclusive battles that reward custom vouchers and power ups. This is a permanent addition to Legendary Adventures and will not end after a certain time.
Also live now is a 5-star guaranteed Sinnoh Special Scout. This Scout only includes sync pairs from the Sinnoh region, and the Sync Pair Scout x11 guarantees a 5-star sync pair. This will run alongside the Main Story Villain Arc: Sinnoh chapter until February 27 9:59pm PT, and more specific details can be read below.

This 

Sync Pair Scout

 can only be used three times during the scout period.

Sync Pairs

 that are not from 

Sinnoh

 will not appear in this 

sync pair scout.

Please note that you cannot have two or more 

sync pairs

 that include Trainers with the same name in your team.
To check the available 

sync pairs

 in this 

sync pair scout

 and their respective offering rates, go to the Offering Rate section on the 

Sync Pair Scout

 screen.
Please read the Notes tab under Offering Rate on the Sync Pair Scout screen before using the feature.
The time period and featured content are subject to change without notice.
Related
Breaking Story – Pokemon Masters EX – Give and Take added to Legendary Adventures and 5-star guaranteed Sinnoh Special Scout live now
The Latest News on Pokemon Masters EX – Give and Take added to Legendary Adventures and 5-star guaranteed Sinnoh Special Scout live now