Pokemon GO to host Día de Muertos event
Information about Pokemon GO to host Día de Muertos event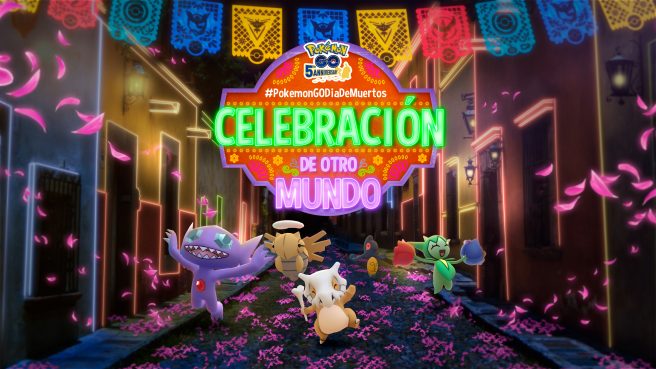 In celebration of Día de Muertos, Pokemon GO will be hosting a special event for the holiday. Look for it to go live on November 1 at 1 AM local time, ending on November 2 at 8 PM local time.
Like most events, a few bonuses are planned. These include Lure Modules and Incense that last for 90 minutes as well as 2x Catch Stardust. For those in Latin America and the Caribbean, there'll also be +1 Bonus Transfer Candy, plus featured event Pokemon will be appearing even more often in the wild and these creatures will be attracted even more frequently to Incense/Lure Models.
Cubone, Sunkern, Murkrow, Houndour, Sableye, and Roselia will appear more frequently in the wild during the Día de Muertos event for Pokemon GO. Sunflora, Drifloon, Yamask also have a chance of appearing. And if you're really lucky, you may encounter some shiny versions of these Pokemon.
Cubone, Sunkern, and Roselia can be encountered from Field Research tasks. Furthermore, those that are lucky enough might encounter Alolan Marowak. Shiny versions of all of these Pokemon have a small chance of showing up as well.
Also as part of the event, Niantic is planning an avatar item t-shirt inspired by the pecked paper (papel picado) tradition. Expect a free event box in the shop as well. Visiting the shop during the event to obtain 20 Poke Balls and an Incense as well as the Día de Muertos T-shirt avatar item.
There's more information about the Pokemon GO Día de Muertos event here.
Related
Breaking Story – Pokemon GO to host Día de Muertos event
The Latest News on Pokemon GO to host Día de Muertos event