Playtonic's Original Yooka-Laylee Game Is Getting A Follow-Up Title
Information about Playtonic's Original Yooka-Laylee Game Is Getting A Follow-Up Title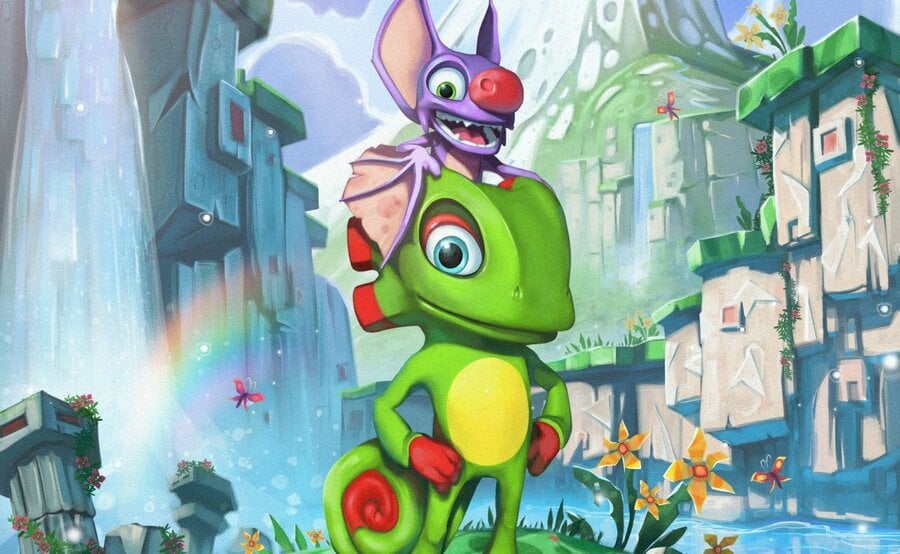 In a bit of a shock announcement earlier this week, Playtonic – the UK developer comprised of former Rare veterans and known for titles such as Yooka-Laylee – revealed Chinese video game giant Tencent had acquired a minority stake in the business.
If it's got you wondering what's to come, in an interview with friends over at GameIndustry.biz, it's been confirmed one of the next games on the way will be a follow-up to the original Yooka-Laylee 3D platformer, which landed on the Switch in 2017.
"The sizeable investment will allow the studio to more than double its headcount, expand to three development teams and create more games, one of which will be a sequel to the 2017 3D platform game: Yooka-Laylee."
When the first game was released it was regarded as a "worth follow up" to Rare's Banjo-Kazooie games from the Nintendo 64 generation. The title was followed by a 2D spin-off – Yooka-Laylee and the Impossible Lair – inspired by titles such as Donkey Kong Country.
Are you glad to hear another 3D Yooka-Laylee game is on the way? What would you like to see from it? Leave a comment below.
Breaking Story – Playtonic's Original Yooka-Laylee Game Is Getting A Follow-Up Title
The Latest News on Playtonic's Original Yooka-Laylee Game Is Getting A Follow-Up Title