Mario Golf: Super Rush version 4.0.0 gameplay
Information about Mario Golf: Super Rush version 4.0.0 gameplay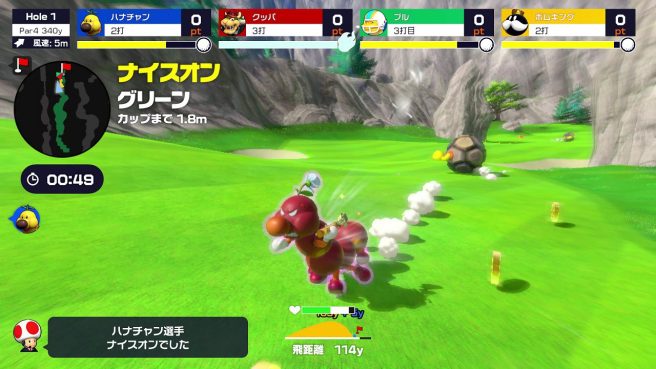 Nintendo and Camelot delivered a surprise 4.0.0 update for Mario Golf: Super Rush tonight, and we now have gameplay.
For those that missed the news, a bunch of new content has been added. The game now has Wiggler and Shy Guy as new playable characters, Shelltop Sanctuary and All-Star Summit courses, Target Golf and One-On, One-Putt modes, and more. You can find the full patch notes here in case you missed it.
Here's a look at the version 4.0.0 gameplay for Mario Golf: Super Rush:
Mario Golf: Super Rush launched for Switch this past June. Following today's 4.0.0 patch, Nintendo and Camelot are finished with updates for the game.
Related
Breaking Story – Mario Golf: Super Rush version 4.0.0 gameplay
The Latest News on Mario Golf: Super Rush version 4.0.0 gameplay