Liquid Kids is this week's Arcade Archives game on Switch
Information about Liquid Kids is this week's Arcade Archives game on Switch
Liquid Kids is this week's Arcade Archives game on Switch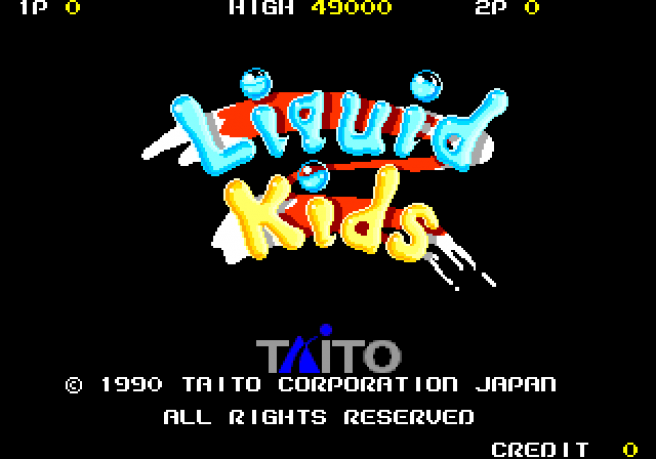 Nearly every week, publisher Hamster has been bringing retro arcade titles to the Switch eShop through its Arcade Archives collection. The latest addition to this label is the platformer Liquid Kids. Here are some details from the International Arcade Museum:
Liquid Kids is a 2D side scrolling platformer originally produced for arcades by Taito in 1990 with the Japanese title "Mizubaku Daibouken". It is primarily a 1-player game but does feature an alternating 2-player mode.
Hipopo the Hippo must throw his magical water globes at enemies to freeze and damage them. He can then kick these immobilized enemies to destroy them.

Game Introduction

Hipopo waddles through many cute levels in search of his girlfriend. He rescues other captured hippo-like animals on the way. He throws globes full of water that gushes when it hits a wall or creature. The water attack is exactly like Taito's Bubble Bobble water attack. The game is a 4-way scroller with very large levels and lots of surprises. Many of the levels have moving platforms, collapsing floors and other obstacles.
Arcade Archives Liquid Kids is scheduled to launch digitally tomorrow on December 2, and will cost $7.99 / €6.99 / £6.29 on the Switch eShop.
Source: Hamster PR
Related
Breaking Story – Liquid Kids is this week's Arcade Archives game on Switch
The Latest News on Liquid Kids is this week's Arcade Archives game on Switch