Information on Lord of the Rings: Gollum to be revealed at The Game Awards
Information about Information on Lord of the Rings: Gollum to be revealed at The Game Awards
Information on Lord of the Rings: Gollum to be revealed at The Game Awards
Posted on December 2, 2021 by Sixto in News, Switch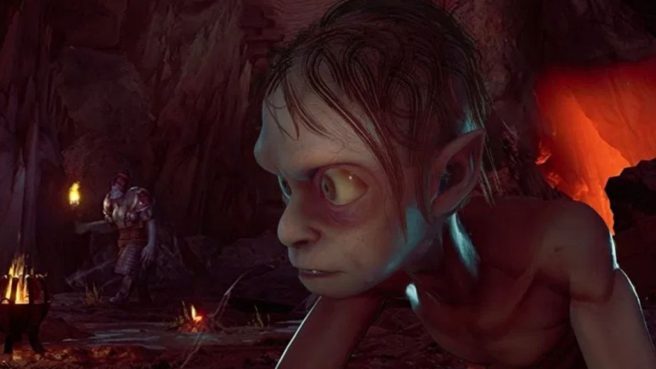 It has been revealed as of the time of writing that new information on Lord of the Rings: Gollum, developed by Daedalic Entertainment and published by Nacon, will be receiving some form of an information dump on it at the 2021 Game Awards on December 9th.
This news was revealed through the game's official Twitter account. Here's what they had to say.
Something's lurking in the shadows…

Tune in to #TheGameAwards on December 9! #LordOfTheRings #GollumGame pic.twitter.com/nYkar756s3

— The Lord of the Rings: Gollum (@GollumGame) December 2, 2021
Here's a little more information on the upcoming adventure, via the official press release.
The Lord of the Rings: Gollum is a story-driven action adventure. Take on a perilous journey as Gollum, chasing the only thing that is precious to him. Climb, leap and sneak your way past dangers or into advantageous spots. Gollum is skillful and sly, but also torn by his split personality. It is up to you to decide whether the darker side of Gollum takes over or if there is a spark of reason left in what once was Sméagol.
Lord of the Rings: Gollum is set to crawl its way onto Switch in Fall 2022.
Related
Breaking Story – Information on Lord of the Rings: Gollum to be revealed at The Game Awards
The Latest News on Information on Lord of the Rings: Gollum to be revealed at The Game Awards