Ghost Sync, latest RPG from Kemco, hitting Switch next week
Information about Ghost Sync, latest RPG from Kemco, hitting Switch next week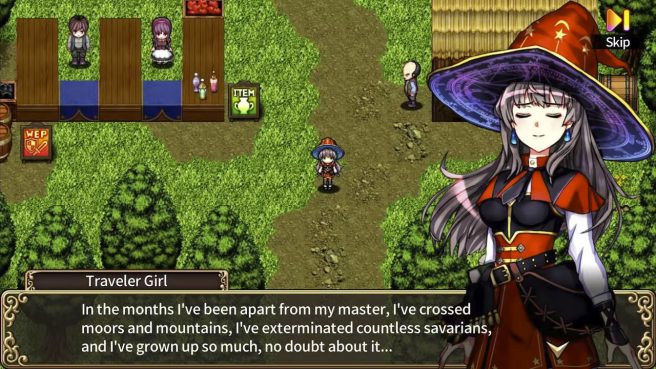 Publisher Kemco and Exe Create have announced Ghost Sync, their latest RPG for Switch. The game is set to appear on Nintendo's system starting next week.
If you're interested in learning a bit more about Ghost Sync, have a look at the following overview:
A fateful RPG involving a magical lady and a spirit of a man possessing a dog!

In a world infested with evil beasts called savarians, a girl is on a journey to hunt these dangerous beings. One day she runs into a dog possessed by the soul of a young man. This meeting triggers a further long adventure awaiting only to reveal what is behind the mystery involving the world fate.

Possess looming enemies and summon spirits to support you in turn-based battles with outstanding animations! Take on missions in the Guild to raise your rank, and upgrade weapons to become more powerful. More enjoyment awaits you in this fateful RPG!
For a closer look at Ghost Sync, watch the trailer that we've included below.
Ghost Sync will release for Switch as an eShop download on December 2 for $14.99. It's currently being made available for 10 percent off during the pre-order period.
You can access the game's official website here.
Source: Kemco PR
Related
Breaking Story – Ghost Sync, latest RPG from Kemco, hitting Switch next week
The Latest News on Ghost Sync, latest RPG from Kemco, hitting Switch next week