Fire Emblem Heroes announces New Heroes & Ascended Laegjarn event
Information about Fire Emblem Heroes announces New Heroes & Ascended Laegjarn event
Fire Emblem Heroes announces New Heroes & Ascended Laegjarn summoning event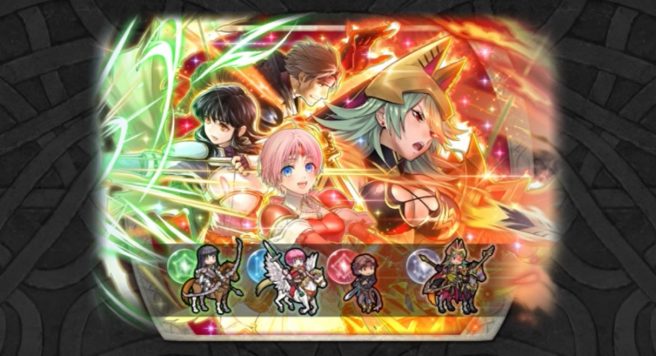 Nintendo and Intelligent Systems have announced the next summoning event for Fire Emblem Heroes, which is known as New Heroes & Ascended Laegjarn.
It will feature Volke: Man of Mysteries (voiced by Kellen Goff, art by Kita Senri), Astrid: Resolute Damsil (voiced by Jenny Yokobori, art by Naruse Oroko), and Marcia: Petulant Knight (voiced by Deneen Melody, art by Kippu). A new Ascended Hero will also appear with Laegjarn: Flame Ascendent (voiced by Abby Trott, art by PenekoR).
As for skills, Volke has Fireman's Hook, Lethality, Sturdy Impact, Null Follow-Up 3, and Time's Pulse 3. Next up is Astrid with Damiell Bow, Rally Atk/Def+, Spd/Def Bond 4, and Atk/Def Ruse 3. Marcia comes with Unbound Lance+, Luna, Fury 3, and Spd/Def Gap 3. And finally, Laegjarn can use Flame of Muspell, Moonbow, Swift Sparrow 3, A/D Far Trace 3, and Rouse/Atk Spd 4.
Here's a trailer for the New Heroes & Ascended Laegjarn summoning event in Fire Emblem Heroes:
The new summoning event for Fire Emblem Heroes will begin for all players on November 16.
Fire Emblem Heroes is currently available on mobile for both iOS and Android. For more information about the game, head on over to the official site here.
Related
Breaking Story – Fire Emblem Heroes announces New Heroes & Ascended Laegjarn event
The Latest News on Fire Emblem Heroes announces New Heroes & Ascended Laegjarn event