Fire Emblem Heroes announces Like Clockwork summoning event
Information about Fire Emblem Heroes announces Like Clockwork summoning event
Fire Emblem Heroes announces Like Clockwork summoning event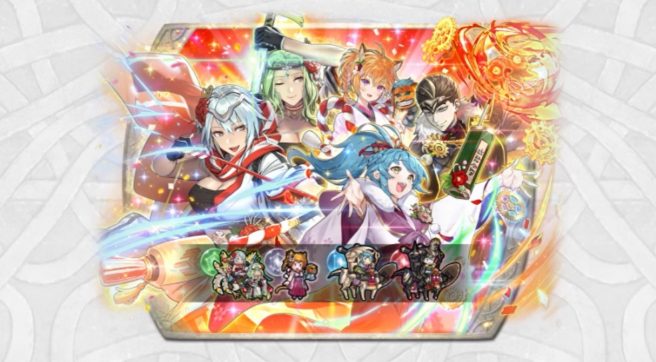 Nintendo and Intelligent Systems have announced a new Like Clockwork summoning event for Fire Emblem Heroes, which features special Heroes who have donned elegant kimonos. The 5-star Hero Kyza: Tiger of Fortune will also appear as a Score Reward in the next Tempest Trials+ event.
Like Clockwork features Reginn: Bearing Dawn (voiced by Megan Shipman, art by 8ichibi8), Fafnir: Fresh Ambition (voiced by Griffin Puatu, art by Niji Hayashi), Lyre: Lap Cat of Luxury (voiced by Kelly Baskin, art by kaya8), and Dagr: New Year Jotnar as a duo (voiced by Alejandra Evette + Erika Harlacher, art by cuboon). Reginn has the skills
Nioavellir Lots, Seior Shell, Swift Sparrow 3, and Cross Spur Atk. Fafnir can use Nioavellir Sprig, Glimmer, Atk/Spd Solo 4, Disarm Trap 3, and Rouse Atk/Def 4. As for Lyre, the available skills include Sparkling Fang, Luna, Atk/Spd Catch 3, and Chill Atk/Def 2. Finally, Dagr's lineup is Jotnar Bow, Luna, Atk/Spd Push 4, Sun-Twin Wing, Atk/Def Rein 3.
View a trailer for the Like Clockwork summoning event in Fire Emblem Heroes below.
For those interested in Fire Emblem Heroes, the game is being distributed as a mobile title for iOS and Android. More information can be found here. You can also check out the official site here.
Related
Breaking Story – Fire Emblem Heroes announces Like Clockwork summoning event
The Latest News on Fire Emblem Heroes announces Like Clockwork summoning event