Dark Enchanting Mod 1.18.1, 1.17.1 (Better Enchanting Table)
Information about Dark Enchanting Mod 1.18.1, 1.17.1 (Better Enchanting Table)
Dark Enchanting Mod 1.18.1, 1.17.1 will improve the current Minecraft's enchanting system. Normally, enchanting in Minecraft can get frustrating, you have to rely on luck to get the exact enchantment that you want. If you're unlucky, you might have to enchant something multiple time and that can costs you not only more levels but also more of your times. Dark Enchanting Mod will allow you to control the enchanting process, making it a lot reliable. You will get exactly what you want without relying on your luck.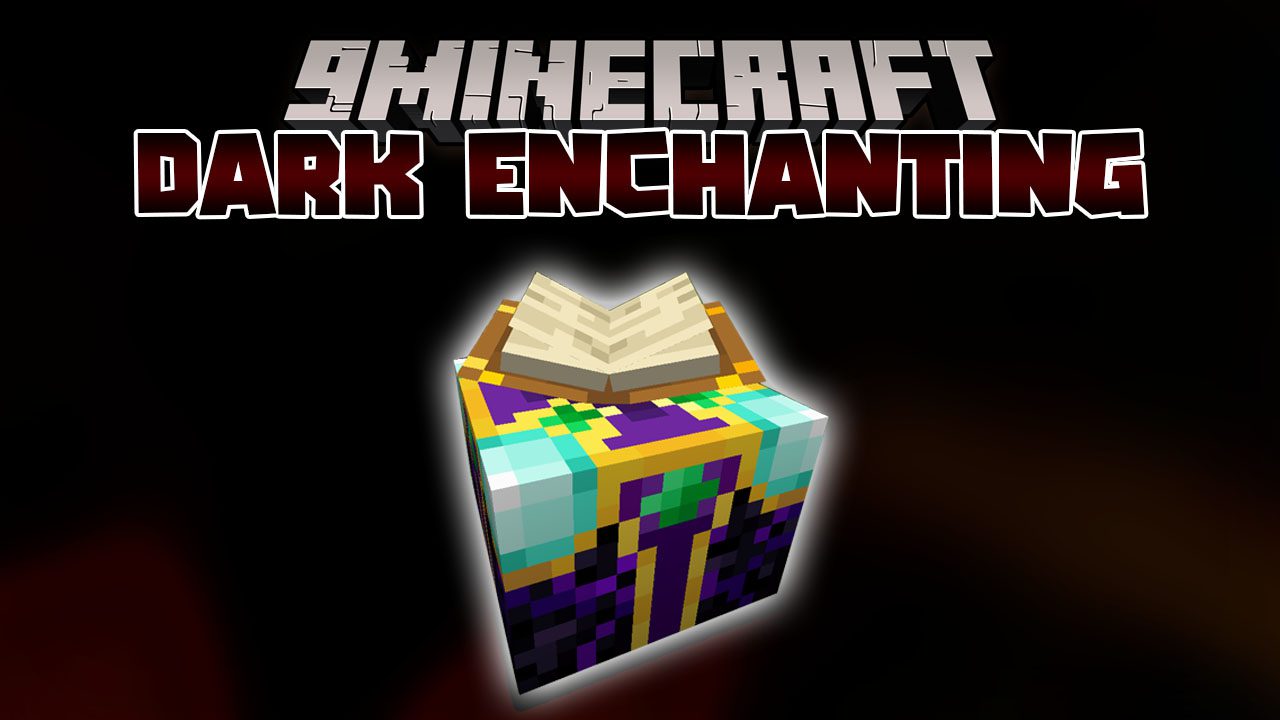 Features:
Adds a new item called "Dark Enchanter".
Dark Enchanter will allow you to pick the enchantment that you want on your item.
Dark Enchanter is also capable of repairing your items.
Crafting Recipe: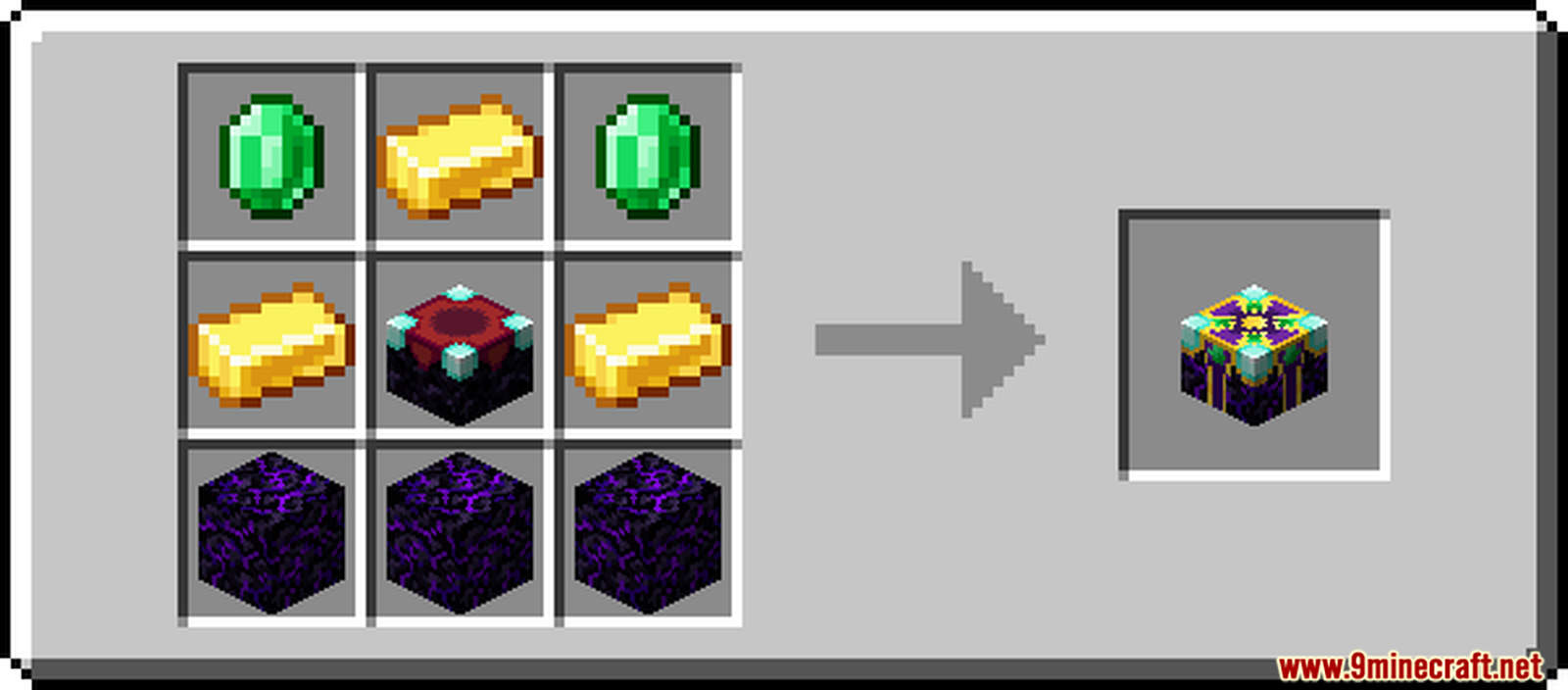 Screenshots: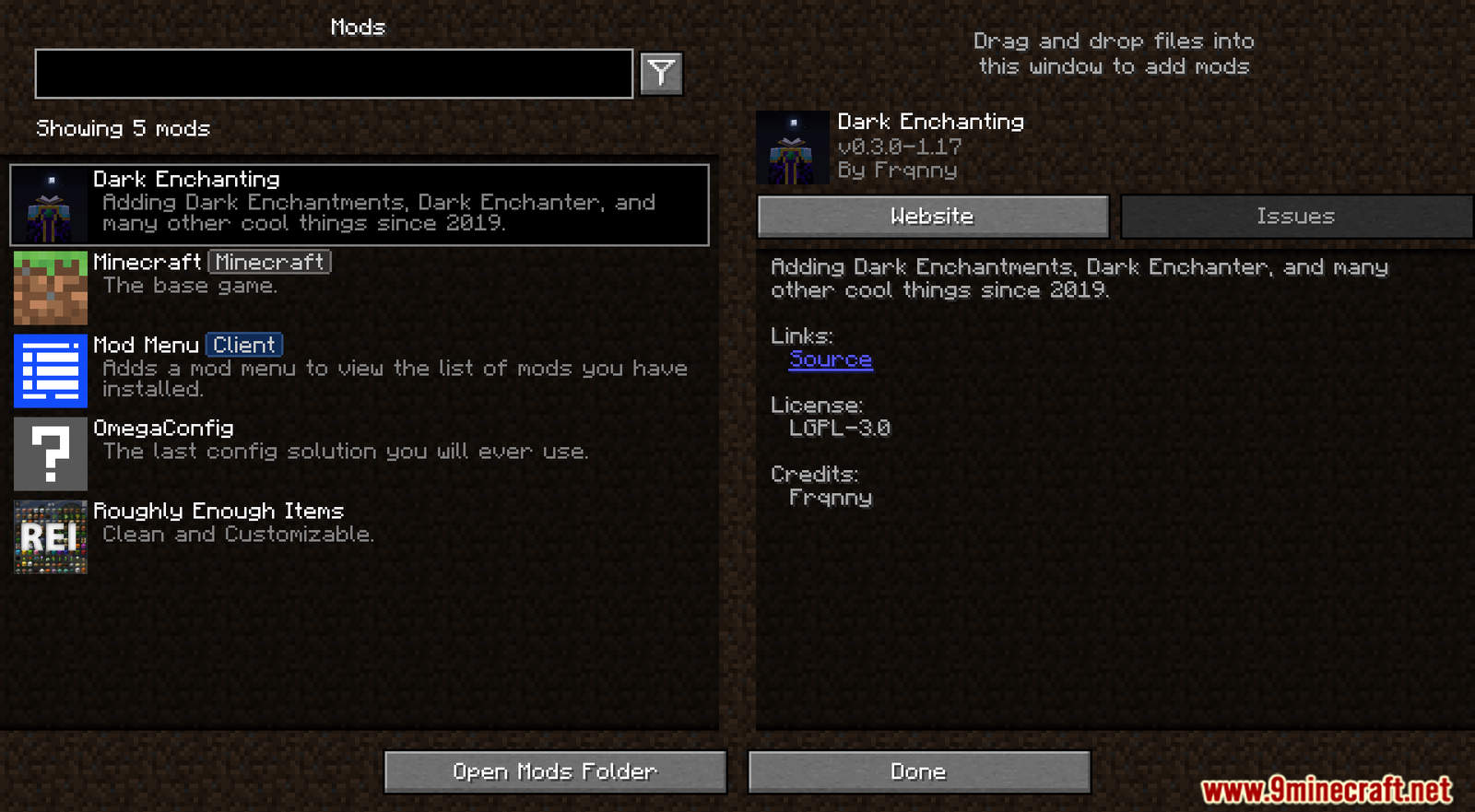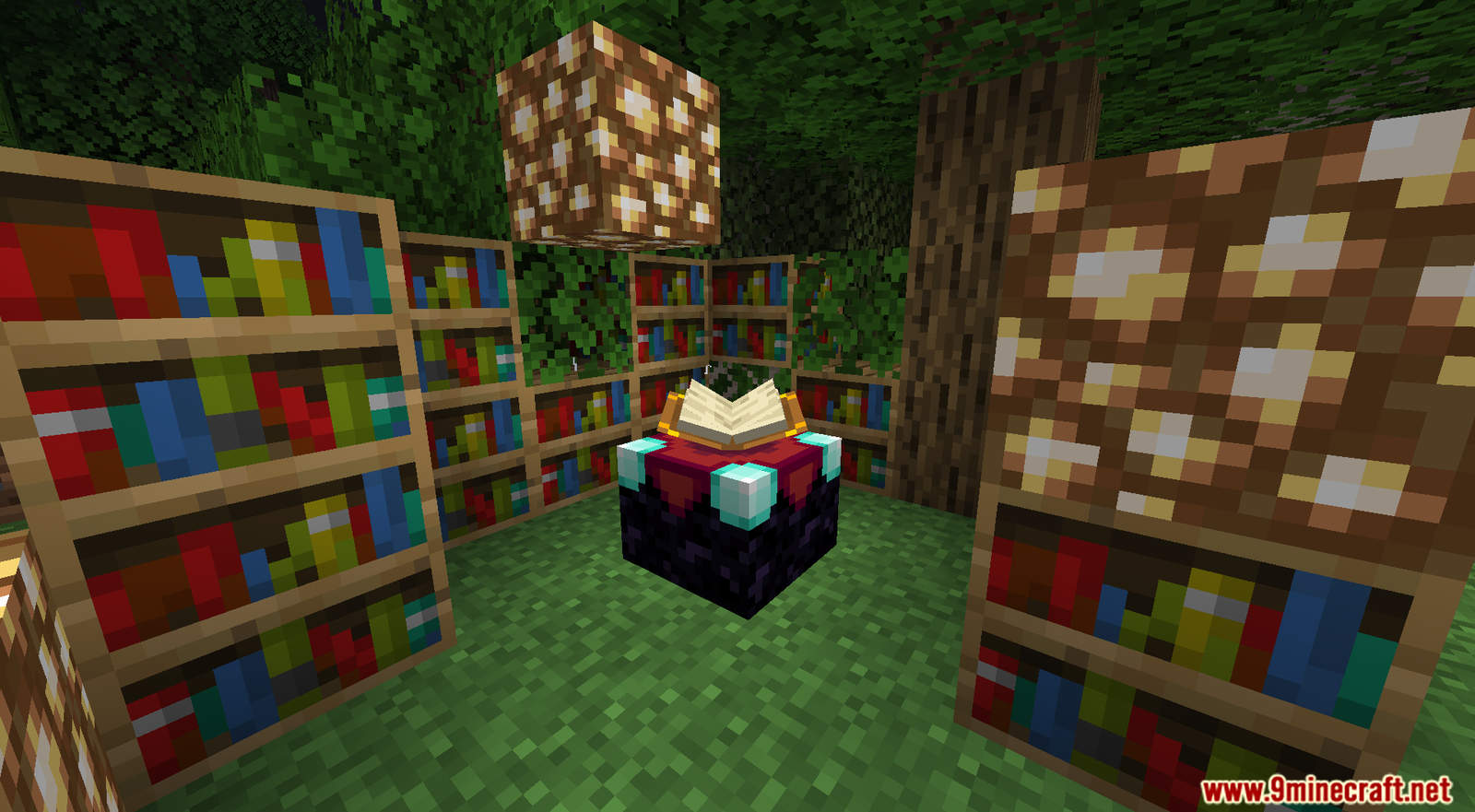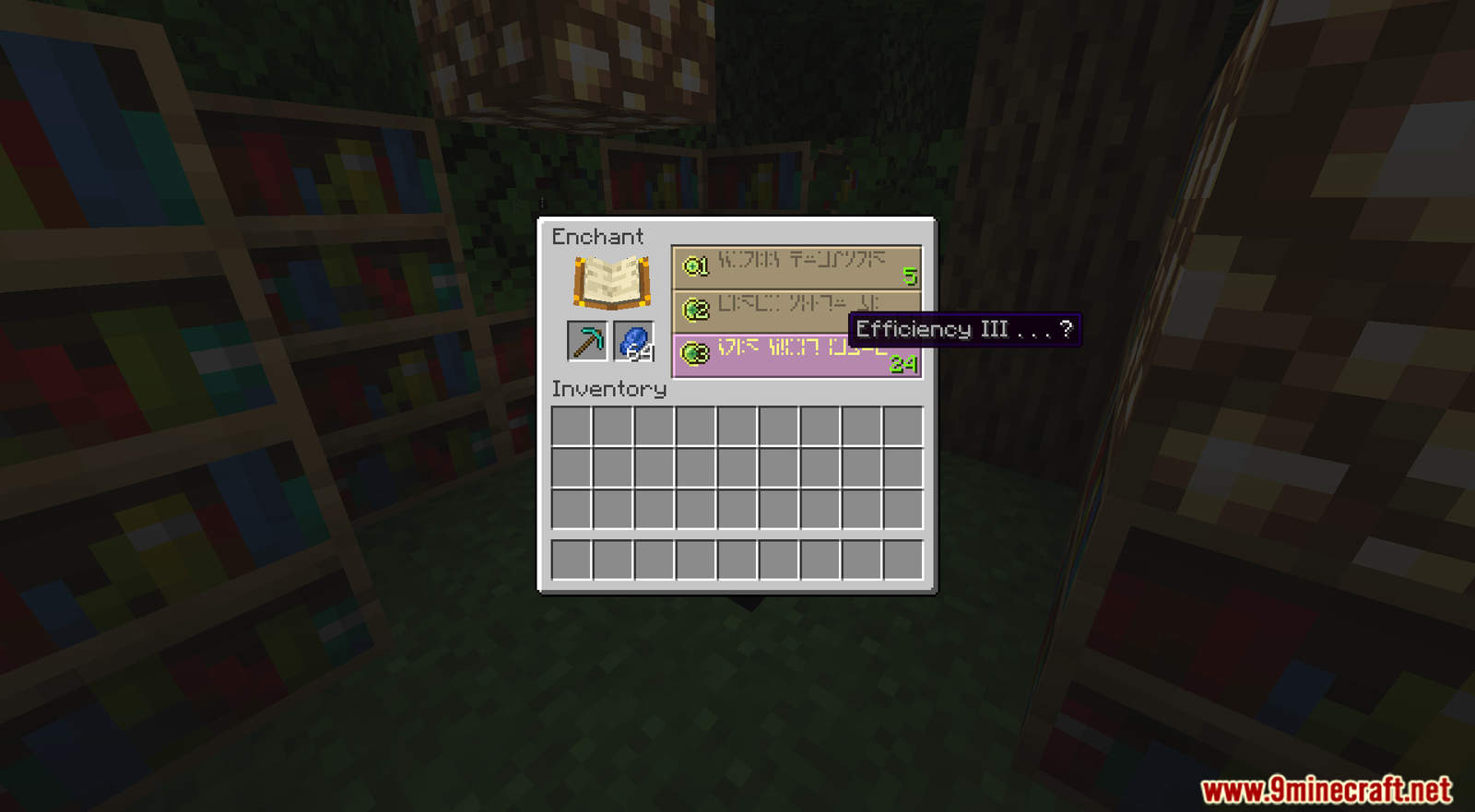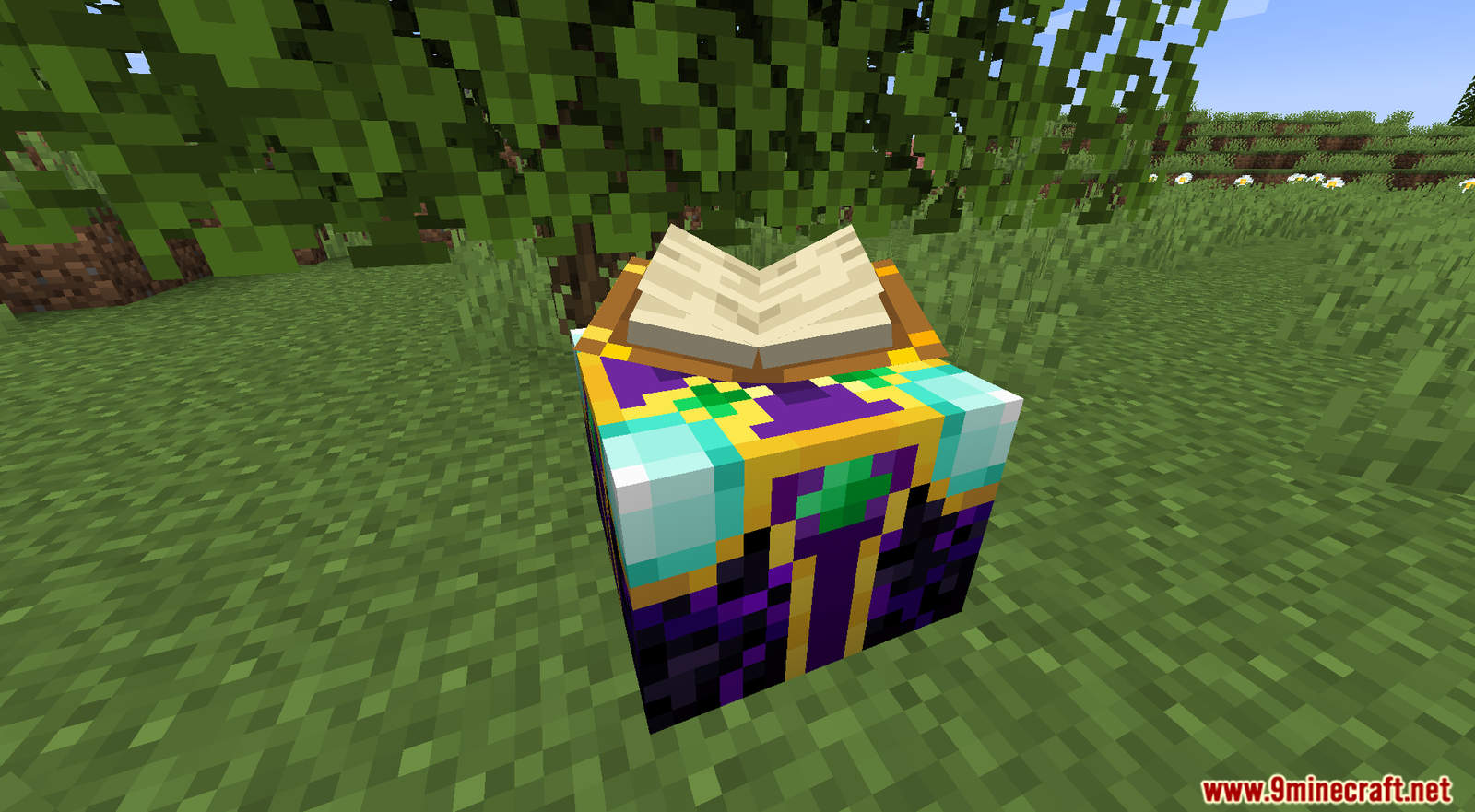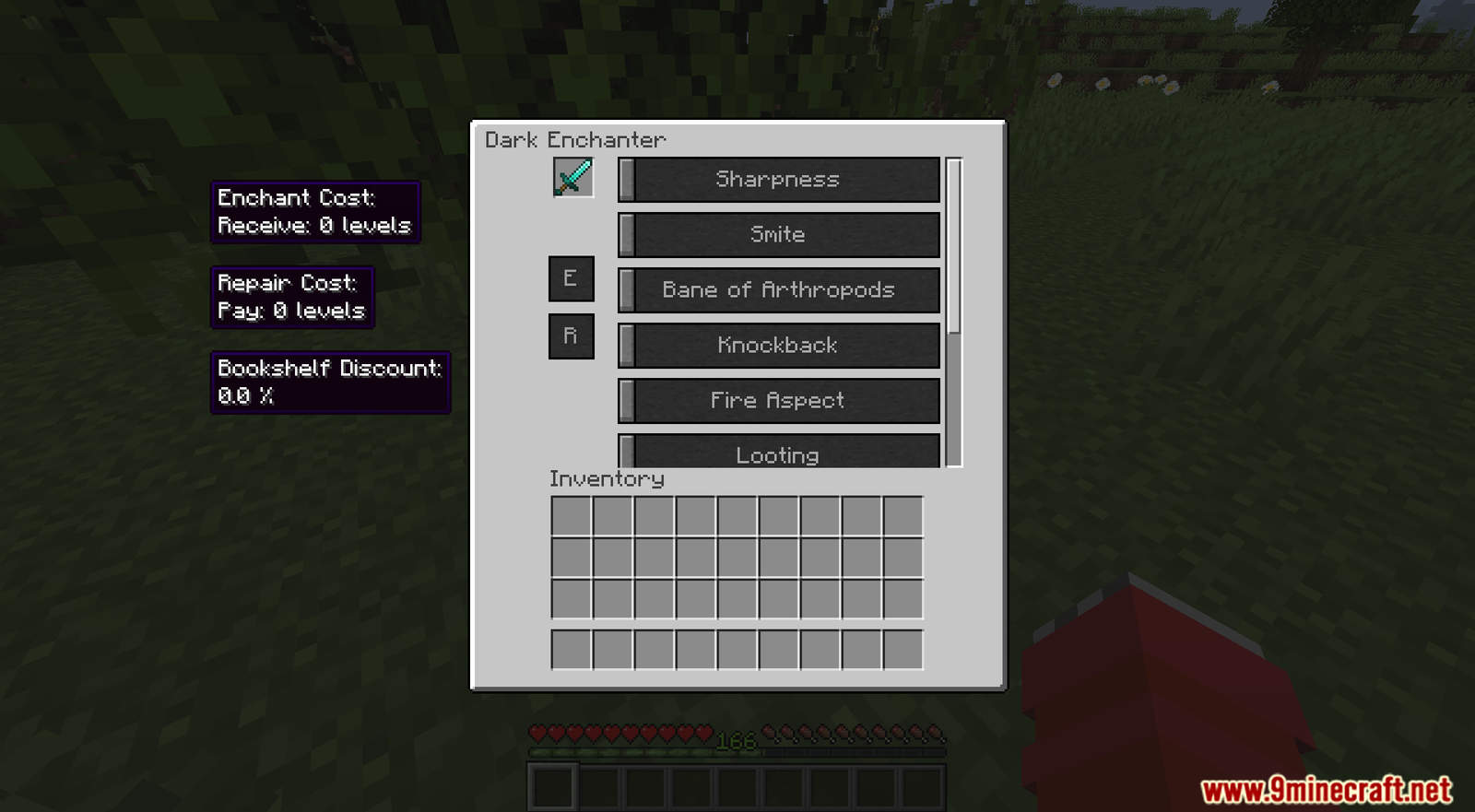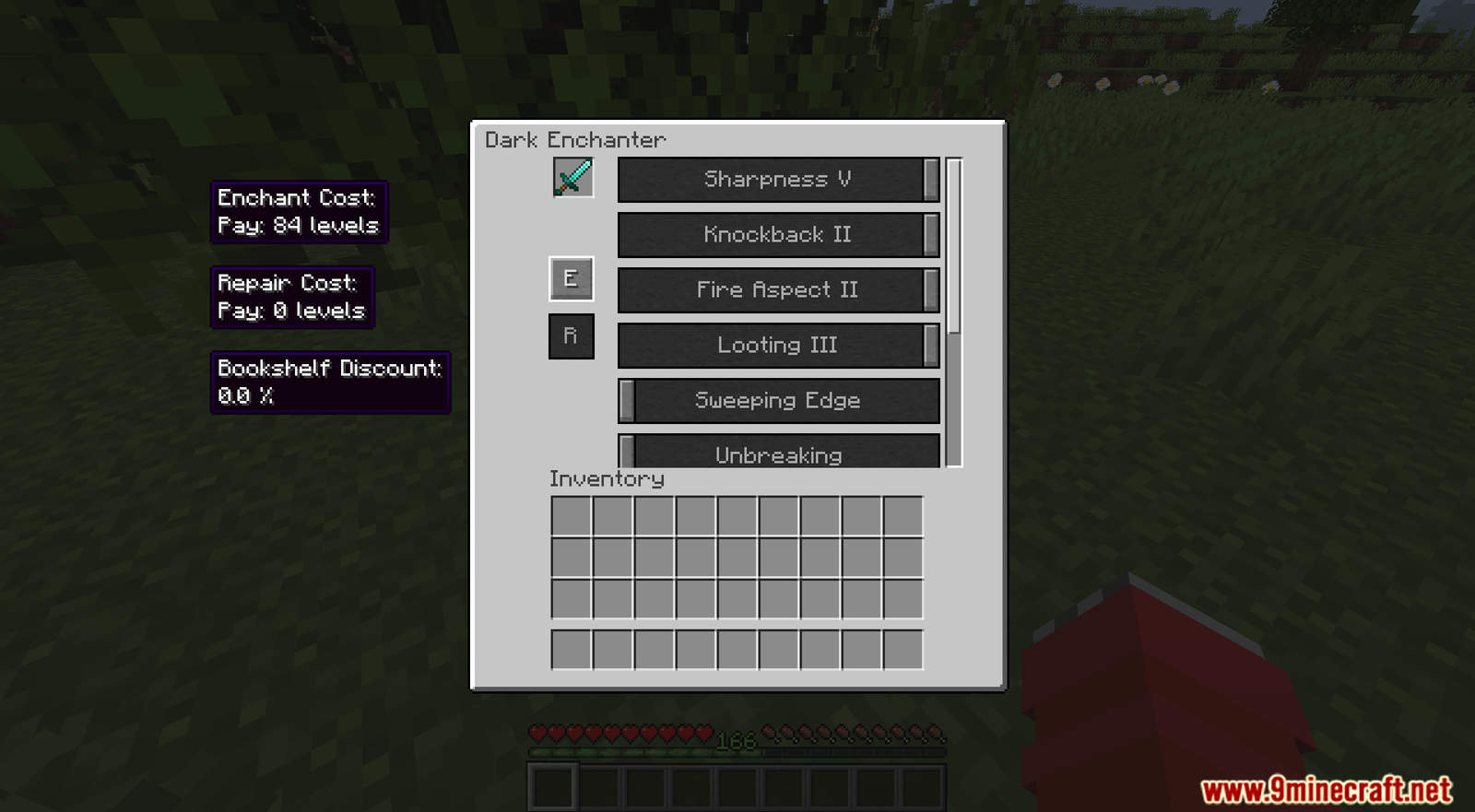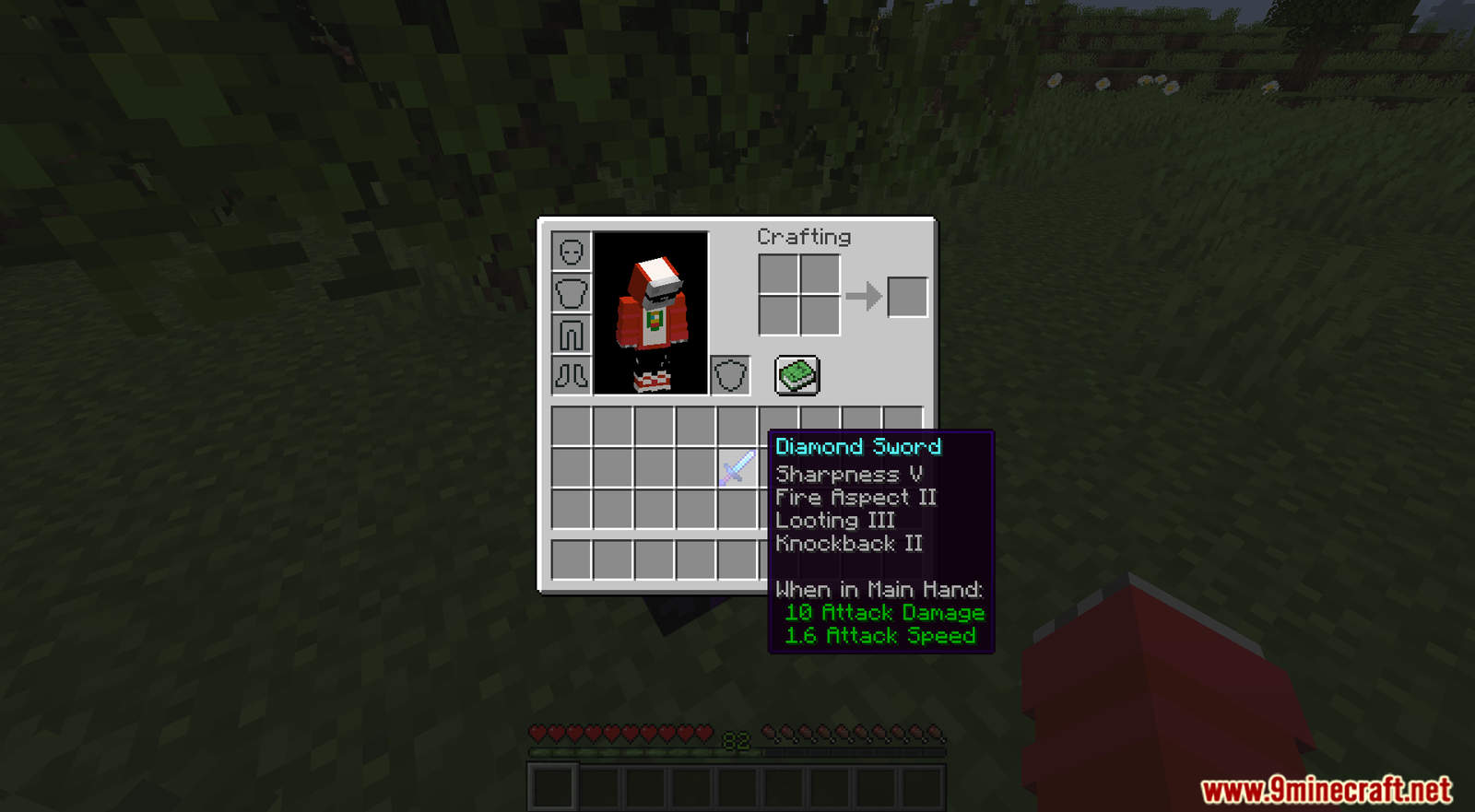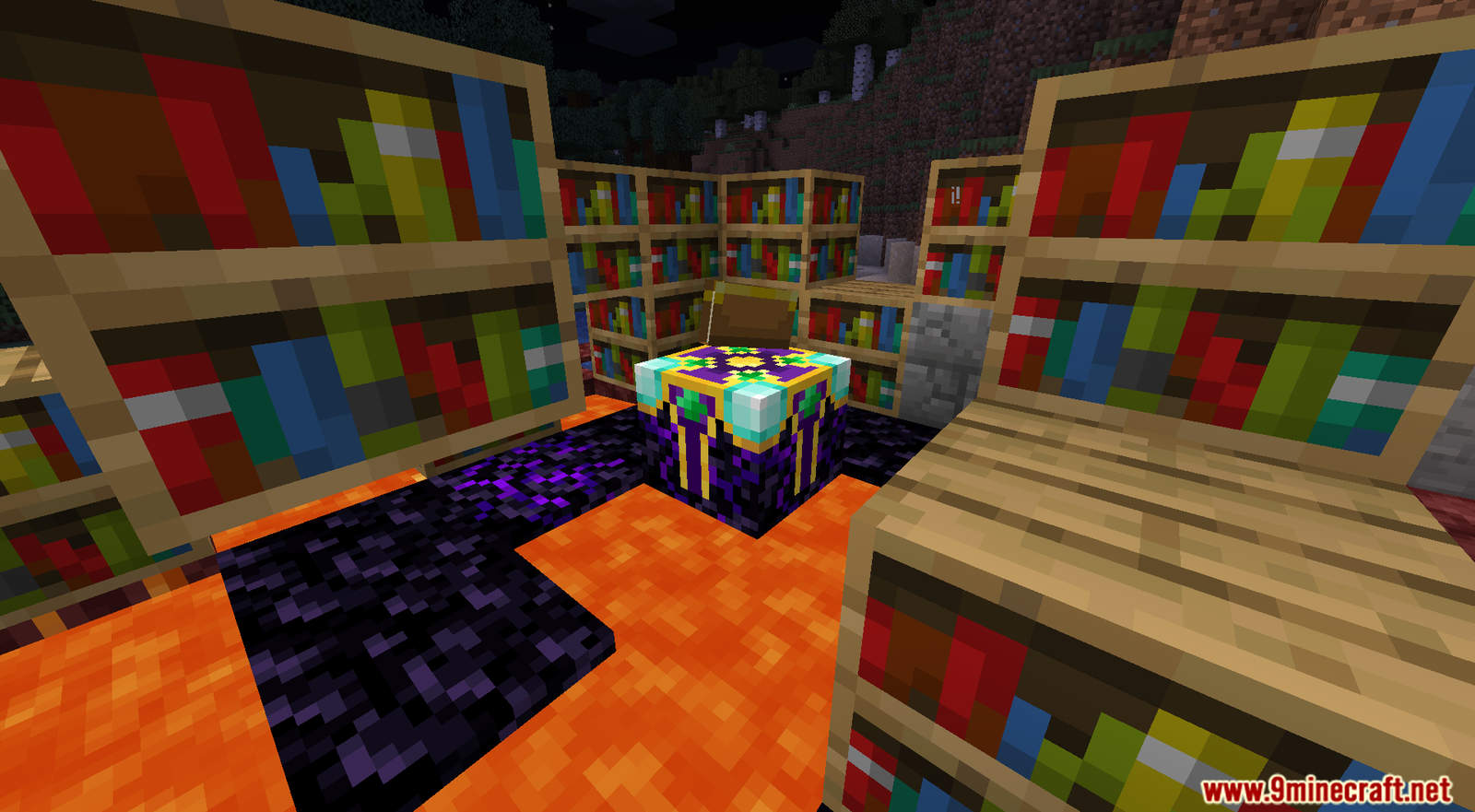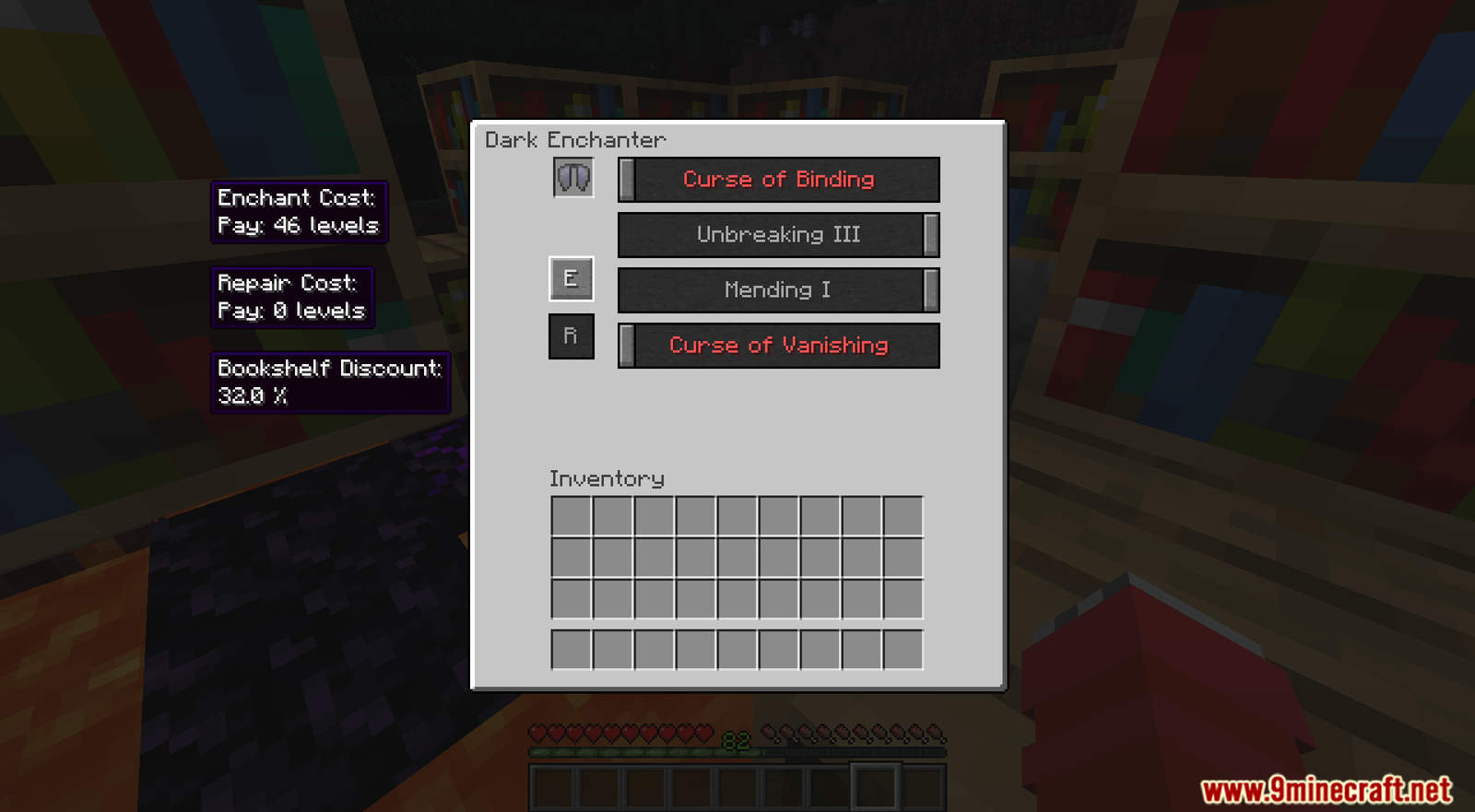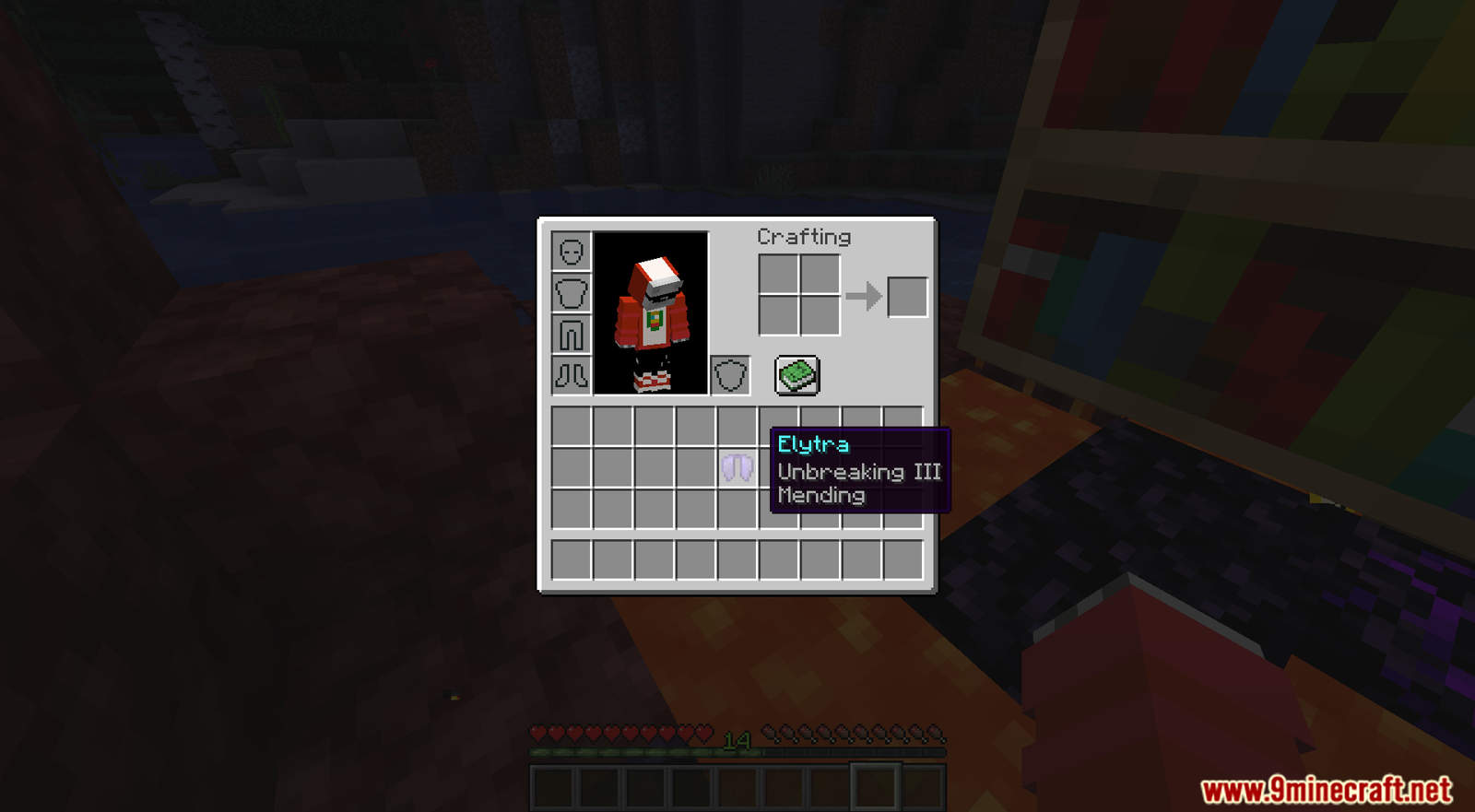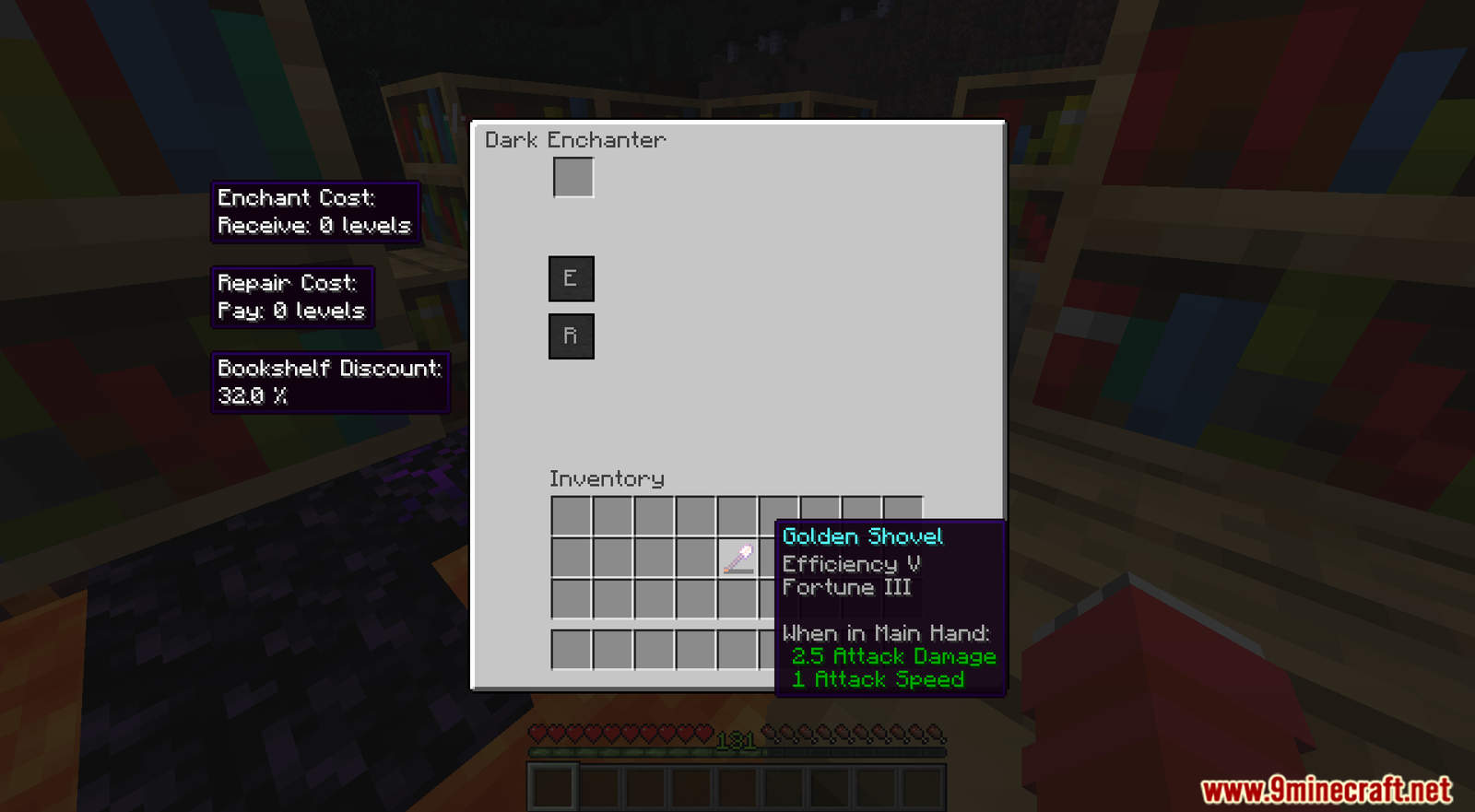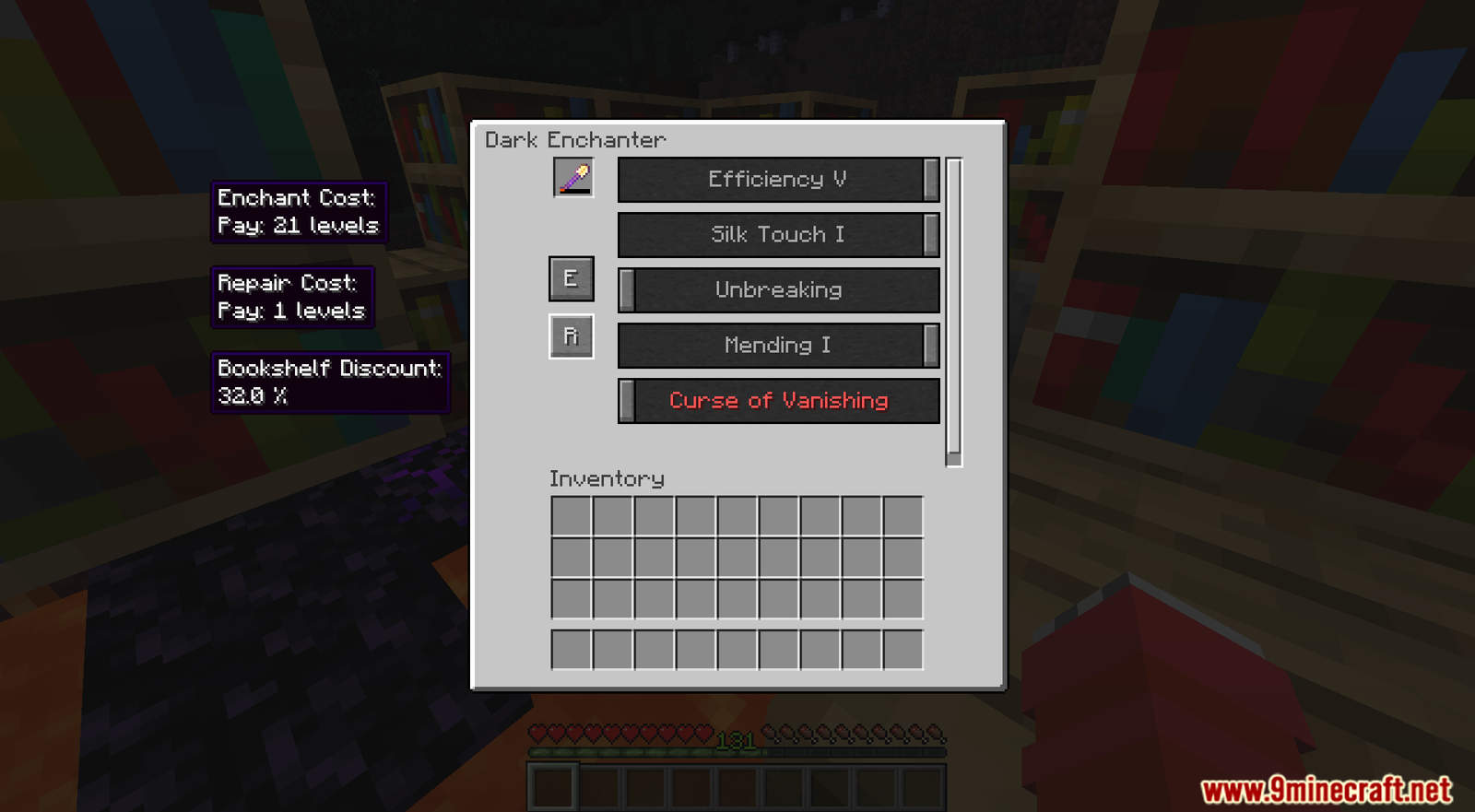 Requires:
How to installs:
Download and Install Minecraft Launcher Vanilla
Download and Install Fabric Installer for Vanilla Launcher
Run recently downloaded .jar file, choose the version you want and press "Install."
Run Minecraft, select the profile with Fabric installed and press Play
Press Start on Desktop
Choose Run
Type %appdata% onto Run and press Enter.
Goes into Roaming/.minecraft/mods
Put the jar. Files onto the mod folder and run Minecraft.
Dark Enchanting Mod 1.18.1, 1.17.1 Download Links:
For Minecraft 1.17.1
Fabric version: Download from Server 1 – Download from Server 2
For Minecraft 1.18.1
Fabric version: Download from Server 1 – Download from Server 2
Breaking Story – Dark Enchanting Mod 1.18.1, 1.17.1 (Better Enchanting Table)
The Latest News on Dark Enchanting Mod 1.18.1, 1.17.1 (Better Enchanting Table)