Arcade Archives Libble Rabble, Black Heart gameplay
Information about Arcade Archives Libble Rabble, Black Heart gameplay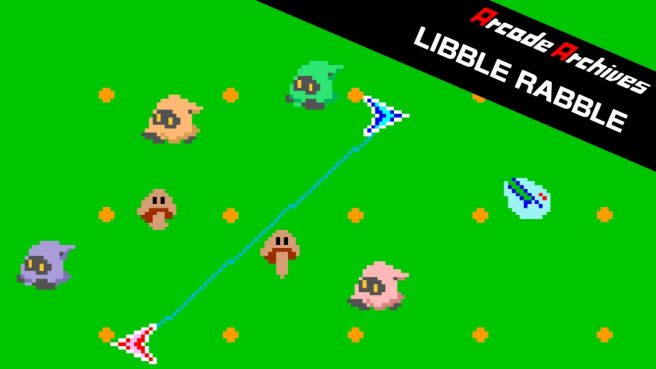 During a live stream earlier this week, Famitsu showed off Libble Rabble and Black Heart – the latest titles in the Arcade Archives series for Switch. The full recording is available for those that would like to catch up on the gameplay shown.
Here's an overview of both games:
Libble Rabble
Libble Rabble is an action puzzle game released by Namco in 1983. Control Libble and Rabble to "bashish" various characters. When you "bashishi" all the "Topcups" that pop out of treasure chests, a miracle will occur that allows you to enter a bonus stage. Remember treasure chest locations and aim for a high score.
Black Heart
Black Heart is a shooter released by UPL in 1991. Taranith, absolute ruler of the Dark Forces, has kidnapped Jeanne. Zil must mount his dragon and take to the skies, assaulting the enemy castle to save her. In order to defeat the boss, work together with the fairies that accompany you and the pixies that allow you to fire powerful F・BREATH attacks when you collect them.
Have a look at the gameplay for Arcade Archives Libble Rabble and Black Heart below.
Arcade Archives Libble Rabble and Arcade Archives Black Heart can both be purchased on Switch through the eShop.
Related
Breaking Story – Arcade Archives Libble Rabble, Black Heart gameplay
The Latest News on Arcade Archives Libble Rabble, Black Heart gameplay